Autologic Diagnostics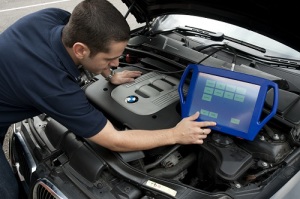 The Expert's Toolkit
Autologic Diagnostics provides comprehensive automotive diagnostics and expert technical support to a worldwide customer base of independent garages. Autologic delivers an unrivalled level of technical support which is unique in the after-market diagnostic sector. The software with the backup of brand-specific Master Technician support and practical training, allows us to work to the highest level and confidently specialise without the need for dealer intervention.
Confidence In Coverage
In addition to providing complete coverage of all vehicle systems, unique functions of Autologic include coding and flash programming. These together with features such as retrofits, conversions and fitment of aftermarket products, surpass the functionality of other diagnostic tools as well as some dealer-tool capability. Autologic regularly updates the software and provides telephone support, thus minimising delays and disruptions for customers.
Total Independence
We are professionally equipped to service and fix the faults demanded of today's technically advanced vehicles, therefore providing customers with an on-site 'can-do' service.
Customer Benefits
Instils greater confidence in a 'First time Fix'
Reduces inconvenience and time
Cost savings – No more costs for dealers services
Enhanced and more cost effective service level